Preparing For The Age Of Aquarius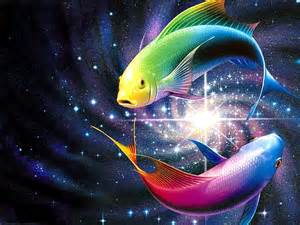 The Age of Pisces * prepared us for the coming of the Aquarian Age *. The Piscean astrological glyph depicts two fish tied together in the middle by a silver cord. The cord stands for our small earthly self's connection with our spirit Highest or God Self and its soul. The fish represent the human soul in its struggle of coming to terms with the ravenous and rampant desire nature of its earthly self and its higher nature. Like these two aspects of our being, the fish are pulling in opposite directions. One of them wants to swim upstream and the other one down.

The upstream fish is our spirit and soul who knows nothing of earthly concerns and does not understand them. Although this creature cannot wait to get back to its true home, the oneness with God and all life, it appreciates that this can only come about through going forward and swimming upstream. It does so because it contains every bit of wisdom the earthly self has gathered throughout all its experiences, in its present lifetime and all previous ones. For as long as this part fails to understand the purpose of its earthly existence, it has little choice but pulling in the opposite direction

Pisces is the mutable Water sign that is co-ruled by mighty and expansive Jupiter and misty, nebulous, dreamy and other-worldly Neptune. It is the sign of Karma and the soul. The Water signs serve the development of the world of our feelings and emotions, the soft, sensitive and vulnerable aspect of our nature, the psyche or soul *. As a result, the bygone Age of Pisces above all things was an emotionally supercharged phase in humankind's development.

The dominating presence of Jupiter's and Neptune's energies provided us and our world with valuable lessons about the dangers of blindly following and gullibly swallowing whatever a religious authority sets before us. That's why at beginning of the Piscean Age God and the Angels gave our world a new legend * with the promise that one day a saviour and redeemer would appear in our midst. This being, half human and half God, would be paying for all our sins. Those who declare that they believe in him would go to Heaven when they die, while every non-believer would have to fry forever in the fires of hell.

Every word of this legend had to be understood literally and anyone who said otherwise was a heretic and had to be wiped out like some kind of dangerous vermin. These beliefs with the passing of time hermetically sealed this part of our world against the intrusion of truth. The Aquarian Age is the age of truth that flows directly from the highest levels of life into all human hearts and souls. What finer preparation for the coming of this new world could there have been than the Piscean Age? It would ensure that, when God's wisdom and truth finally arrived this way in our world, we would value and treasure it beyond compare.

It took a long time – well into the Age of Aquarius, to be precise – before we were allowed to know that Jesus has always represented every human being. He is a symbol of everyone's own Christ nature and that this is the only one who in due course can and will save and redeem us. Learning to appreciate the value of truth was helped along by the false belief that life is a one-off thing * and misunderstanding the concept of free will *.

Enormous soul growth had been achieved by the end of the Piscean Age and vast amounts of negative Karma, individually and collectively, had accumulated. And ever more of us were waking up from their spiritual slumber and were ready to go in search of truth and deal with their karmic debts. Only when we become aware of who and what God * truly is and what kind of relationship we have with our Creator can our search for Divine wisdom and truth begin. Equipped with the gift of hindsight, it's not hard to recognise how these negative aspects of the previous age prepared us and our world for the coming of the Age of Aquarius, the sign co-ruled by Saturn and Uranus.

Saturn is the planet of Karma. It represents Divine nature's aspect that acts like a stern and undeviating schoolmaster, whose main task is to teach all human beings the necessary self-discipline that eventually leads to complete mastery of every part of our nature, the lowest as well as the highest. Uranus is the awakener and enlightener, but without first successfully attending to Saturn's lessons no soul will ever be released into the spiritual freedom of the Aquarian Age. The Air signs Gemini, Libra and Aquarius serve the development of our intellectual capabilities. Aquarius signals that we are now in the midst of an evolutionary phase that is ruled by the mind. Learning how to control the thought processes of our earthly minds * is of the utmost importance for all of us.

During times spent under the influence of the Piscean * energies we not only meet and shake hands with our Karma, during the early stages of our earthly education through deceptions, treacheries and deviousness we are likely to create a whole new load of it. Finding the earthly plane of life too harsh and hard to cope with for our soft and sensitive soul, we may give in to the Piscean escaping tendencies and abuse our physical body with all kinds of substances that at first help us forget our misery for a while.

We could be creating distress and heartache for those around us through suicide attempts and possibly succeeding, unaware of what kind of lessons we are preparing for our future lifetimes. It could be as soon as the next one when these things are sure to return to us and we find ourselves at the receiving end of the experiences we once handed out to others. Our karmic debts are paid and the balance of our spiritual bank book restored, when we patiently whatever comes our way, safe in the knowledge that we ourselves created the necessity for these experiences in previous lifetimes.

In keeping with God's great plan of life the Piscean Age turned into one of all manner of slaveries and oppression, deception and exploitation, especially of the religious kind. All of it was carried out in the name of a God, whose true nature humankind was a long way from understanding. That's how our world was taught countless invaluable lessons that were essential to prepare us for the coming of the Aquarian Age.

There is plenty of evidence everywhere that under the influence of the energies of Pluto in Capricorn *, ever more of the deviousness and deception as well as the corruption they brought us in such rich measure, like large abscesses are bubbling up and bursting in the conscious awareness of our world, so they can be cleared away. There could be no better candidates for teaching us the Aquarian values of honesty and truthfulness, loyalty and integrity. When one adds to these ordinary human kindness and decency towards each other and all lifeforms that share our planet with us, as well as a good dose of common sense, they will be bringing peace to our world.
* Recommended Reading:
• 'The Age Of Pisces'
• 'The Age Of Aquarius'
• 'The Great Year And The Ages Of Humankind'
• 'What Is Soul?'
• 'The Jesus Mysteries'
• 'There Is No Death'
• 'Free Will'
• The Power Of Thought'
• 'Thought – The Most Powerful Force Of All'
• 'White Eagle On The Power Of Thought'
• 'The Creative Power Of Thought'
• 'The Power Of Thought In Spiritual Healing'
• 'Is There A God?'
• 'The Sun In Pisces'
• 'Pluto In Capricorn'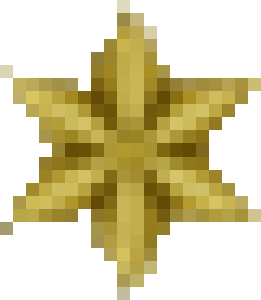 This article is a chapter from 'War And Peace Between Nations.
If it has whetted your appetite to read more, please follow the link below:

'War And Peace Between Nations'