O Star Of Wonder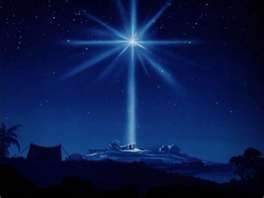 O Star of Wonder, Star of Light,
Star with royal beauty bright,
Westward leading, still proceeding,
Guide us to Thy perfect light.

The Reverend John Henry Hopkins
Isn't it astonishing how much of the Ancient Wisdom of God's sacred truth many of our traditional Christmas carols contain? In none of them can this be seen in a purer form than in the refrain of 'We Three Kings Of Orient Are'.

For some time the Age of Aquarius has been with us. It is the age of truth when God's sacred wisdom and truth will be flowing every more powerfully from the heartmind of the Highest Forces of life directly into increasing numbers of human hearts and souls and those of our world. The Piscean Age has been the age of deceptions, lying and cheating, the bigger the better. During that age humankind for wise higher reasons, which we shall go into as we move along, was presented with spiritual knowledge that had to be believed blindly and at face value, without any explanations whatever for anything. The keepers of the sacred texts were allowed to tell people: 'That's the way it is! You better believe what we say or we shall kill you!'

Having reached the age of truth, it is everybody's birthright to find out why things are they way they are, and why things happened in the past and are doing so to this day. If the chapters of my writings may at times seem to be a bit on the long side to you, it is because we are looking closely into the spiritual background of our earthly existence and attempt to unravel more and more of its mysteries, and that's something that simply cannot be told in a few words like a business report.