You'll Never Walk Alone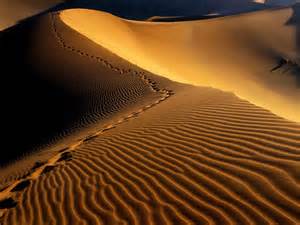 Because God is as much part of us as we are part of God, the guidance and protection of our Divine parents never leaves any one of us and no soul is ever left unattended to in earthly life. Regardless of the fact that it frequently feels that way, we are never entirely alone. God and the Angels, as well as our guides and good shepherds in the world of light, our true home, are constantly with us. They watch over and tenderly guide every soul's progress.

In the course of many lifetimes on the Earth our small lower self becomes ever more separated from our spirit and soul. For a long time our earthly existence can be likened to a dark box. But when in the hours of our deepest and darkest despair the earthly self at last reaches out for the helping hand of its Creator, small chinks begin to appear in our protective armour. They allow God and the Angels to enter into the consciousness of our earthly self. Through sudden flashes of inspiration that are capable of reaching down into the greatest depth of all human suffering, the Highest forces of life reveal their presence with new understanding that lights our way.

As St. Paul's Letter to the Corinthians 1 – 10:13 states: 'God is faithful. God will not suffer you to be tempted beyond your endurance, but will make a way for you to escape your temptation, so you may be able to bear it.' And that is the kind of support the Divine provides for all Its children of the Earth, whether they as yet believe that there is a God – in Paul's case: Jesus – or not.
Love is the law of life. It is God's nature and having been created in the image of God, it's also our true nature. The love of the Great Father/Mother of all life is of the kind that never forces us to do anything. It allows every one of its beloved children of the Earth and elsewhere to learn from their own experiences. Human parents are their representatives on the Earth plane and the wise ones amongst them follow the example of the Divine. If you are a parent, you know about the agony of standing by and watching your children struggling with the obstacles that come their way. You know full well that if they are to learn and grow, they have to work their way through them on their own. The best you can do for them is to remain as calm and emotionally detached as possible in the background, lovingly supporting them from there.

In the mind of the Universal Life Force, known to some as God, there has always been a plan in which every one of us has their allocated space. From the moment of our creation, God has known the way for us all and has been willing to reveal it to us, if we but ask. The wisdom and love of our Highest or God Self, the living God within, is at all times ready to guide us away from the temptations and desires of our lower earthly nature that are the true cause of all earthly suffering. Although God and the Angels do not interfere with us unnecessarily, help is available at any given moment. However, it will not come on its own but has to be asked for.

For as long as we are too proud to pray for their assistance, maybe because we are as yet too closed off spiritually and too short-sighted to know that this is so, in our human arrogance we may well think we can do everything on our own. It has to be learnt the hard way that we cannot! The first chink of light appears when we finally realise that we can no longer cope on our own, when there is no-one and nowhere left we can turn to, so that in the end we humbly go down on our knees and beg for help to come from someone somewhere. Lo and behold, it then appears and it may do so in many uprising ways, so we better watch out for the signals. It could come through a chance encounter, a book we pick up or someone recommends to us, a line a person speaks in the cinema or on TV, or maybe words of a song strike a chord inside us. It's as if suddenly a tiny bell was tinkling within and you just know: 'Ah yes, this is for me! Here is my answer!'

To every heartfelt request one of us sends out into the Universe, there is always a reply. And if our heart's desire seems to be withheld from us, it will only be for a time and that for wise higher reasons, not as some kind of punishment. As these delays never happen to frustrate us, but to help our soul to grow in patience and wisdom, say your prayer and then go your way as quietly as you can. Don't forget to keep on listening within and observing the world around you for signs and signals, for they surely will emerge and that almost certainly when you least expect them. The light of understanding in your consciousness will be switched on and you will be able to see the way ahead with ever increasing clarity.
And just when you feel you can't face one more day,
A light comes from somewhere to show you the way.
Recommended Reading:
• 'I Asked And I Was Given'
* * *
The above is a chapter from 'Astrology On The Healing Journey'.
If it has whetted your appetite to read more, please follow the link below:

'Astrology On The Healing Journey'